Here's a couple pics showing the mini-tub of the frame of the former Mark Steilow '64 Chevelle "Malitude" built as a PHR project car, during its reincarnation by Jody Bernard...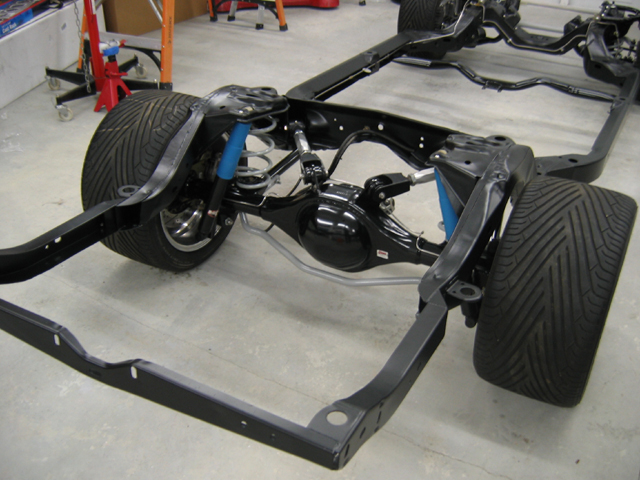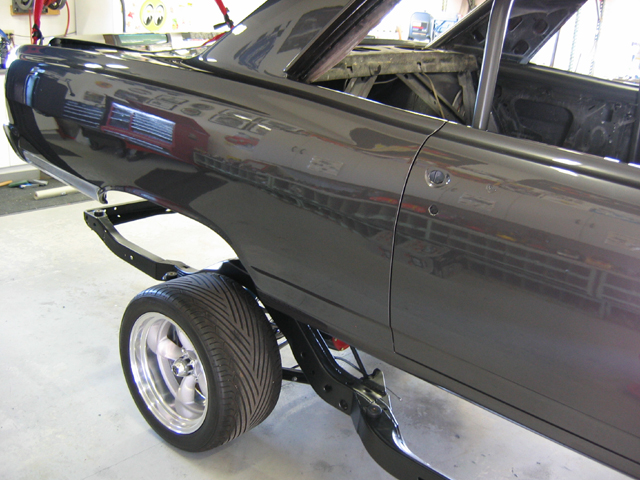 Steilow narrowed the control arm mounts on the axle, and kept the frame mounts inboard of the frame rail. There is no negative side-effect to doing this.
He also moved the spring mounts inboard, because the springs have to sit inboard of the frame also... there is a slight negative side effect to this, which is that the roll stiffness is reduced, so it takes either a stiffer spring, or a bigger sway-bar to achieve the same roll stiffness.
If it's a street car, I'd avoid ladder bars... they turn your whole axle assembly into one really-big sway-bar, which results in bad oversteer if you ever need to make a turn at speed.